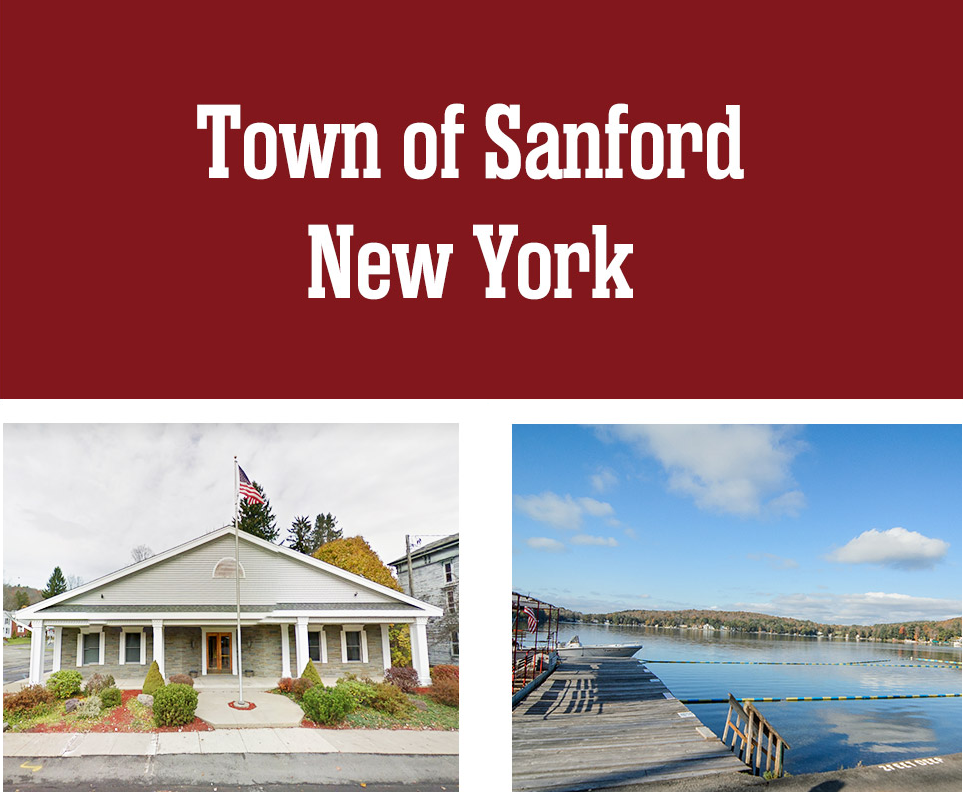 December 2023
12/12/23: 7 pm – Town Board Meeting
12/13/23: 7 pm – Planning Board Meeting
12/20/23: 7 pm – Zoning Board Meeting
12/25/23-12/26/23: Town Clerk CLOSED in observance of Christmas
January 2024
1/1/24: Town Clerk CLOSED in observance of New Year's Day
1/9/24: 7 pm – Town Board Meeting
1/10/24: 7 pm – Planning Board Meeting
1/15/24: Town Clerk CLOSED in observance of MLK's Day
February 2024
2/13/24: 7 pm – Town Board Meeting
2/14/24: 7 pm – Planning Board Meeting
2/19/24: Town Clerk CLOSED in observance of President's Day
March 2024
3/12/24: 7 pm – Town Board Meeting
3/13/24: 7 pm – Planning Board Meeting
3/29/24: Town Clerk CLOSED in observance of Good Friday
April 2024
4/9/24: 7 pm – Town Board Meeting
4/10/24: 7 pm – Planning Board Meeting
Welcome to the Town of Sanford
Population: 2,477 – Census 2000  |  Area of Town: 55,337  |  Miles of Highway: 151.50
The Town of Sanford lies in the extreme eastern part of the County. It is bounded on the north by Chenango County, east by Delaware County, south by Pennsylvania State Line, and west by the Towns of Colesville and Windsor. The town was formed on April 2, 1812 from the Town of Windsor. Sanford is the largest town in area in the County. Deposit is the only incorporated village. North Sanford and McClure settlements are the largest among the unincorporated villages of the Town.
Town Assessor STAR Credit Check
https://www.tax.ny.gov/pdf/star/rp-5310-fs.pdf
Do you want to save money?  If you have the Basic STAR or the Enhanced STAR exemption, you need to switch to the STAR credit check. You will save money.  To register please call 518-457-2036 or go online at:  www.tax.ny.gov/star      
If you need help, please call the Town Assessor at 607-467-5093 on Wednesday and Friday 8:30am to 12pm.
​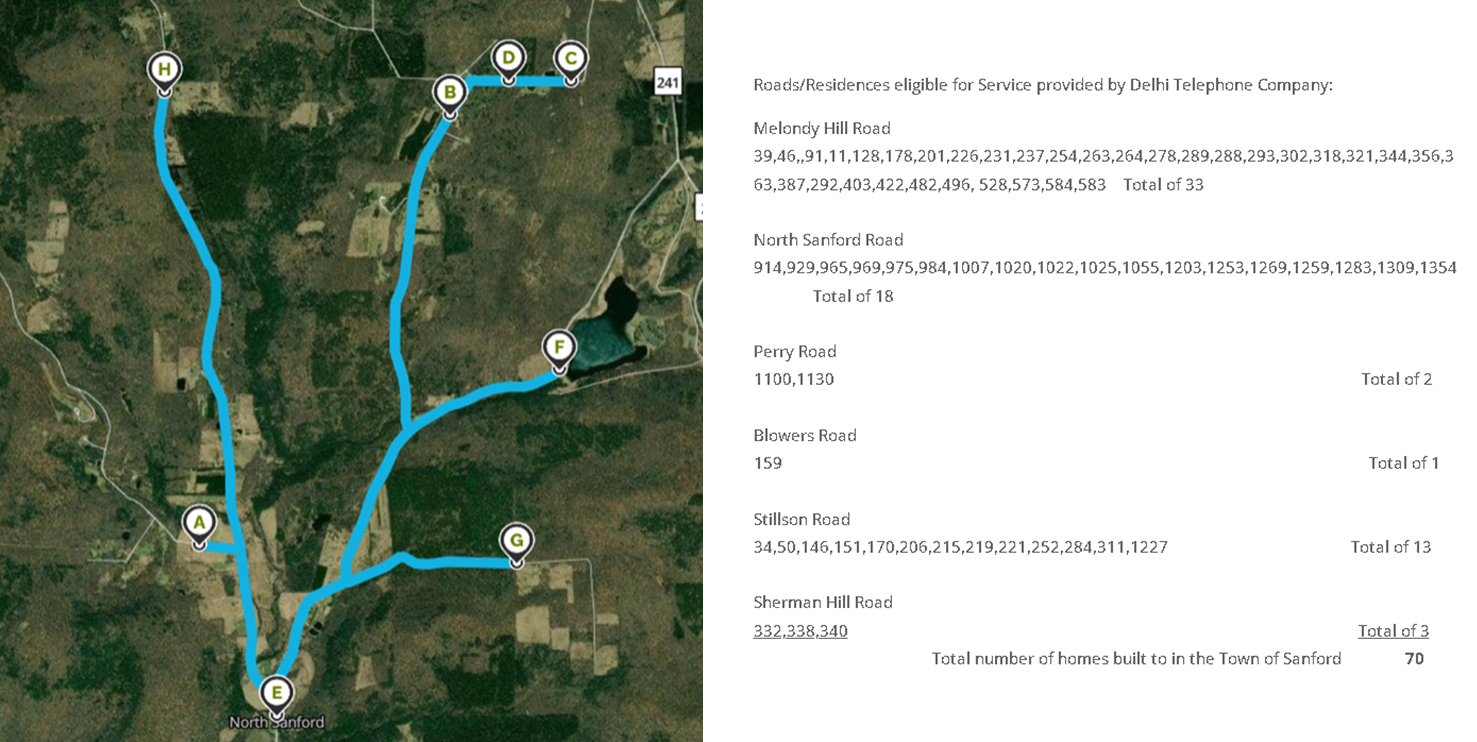 Town Clerk Updated Office Hours Effective April 10, 2023
The Town Clerk will be open Monday – Thursday, 8:30am – Noon, 1pm – 4:00pm, Friday, 8:30am – Noon
TOWN OF SANFORD JUSTICE COURT
Budget Workshop Notice The Town of Sanford Town Board will hold a Budget Workshop Session on Tuesday, October 17, 2023 at 7:00 pm at the Sanford Town Hall at 91 Second Street, Deposit, NY 13754....
read more