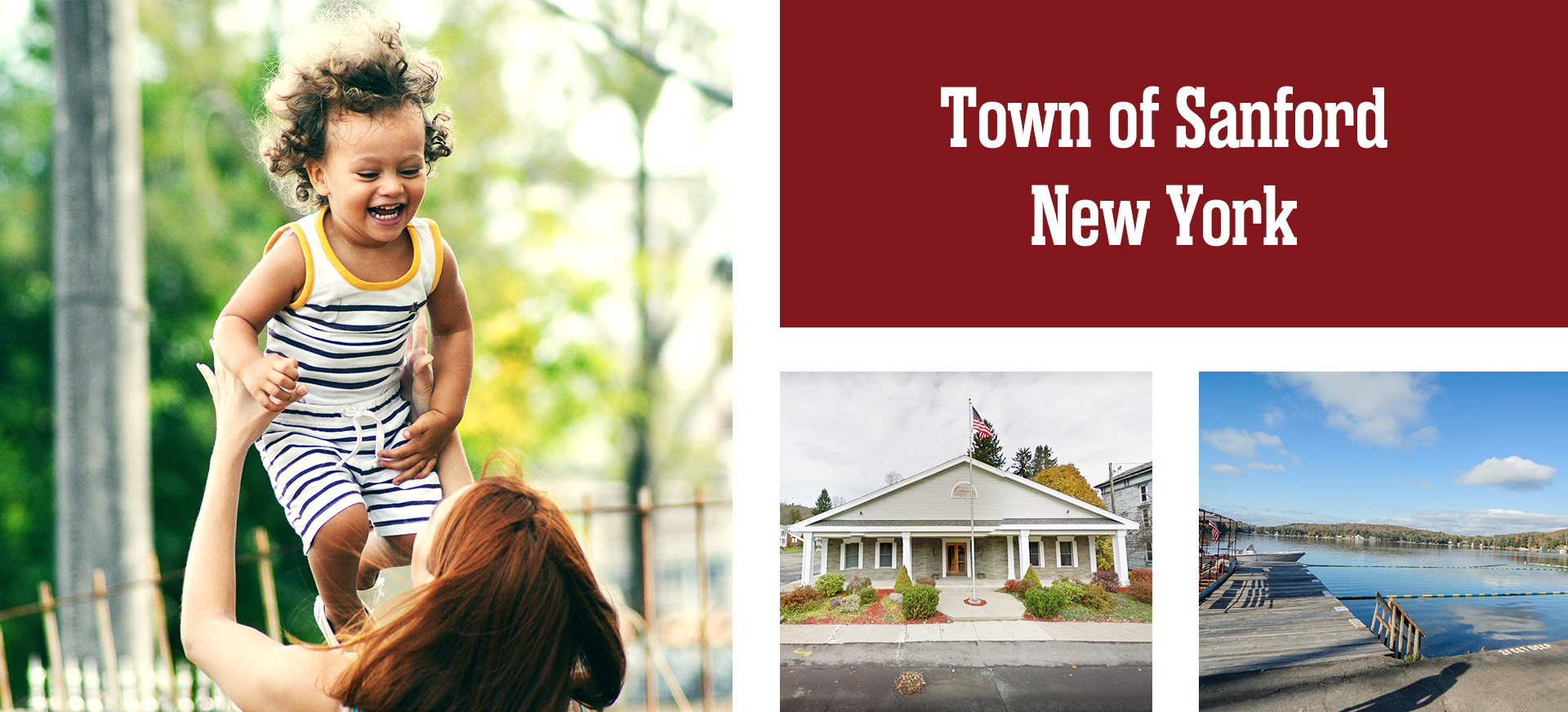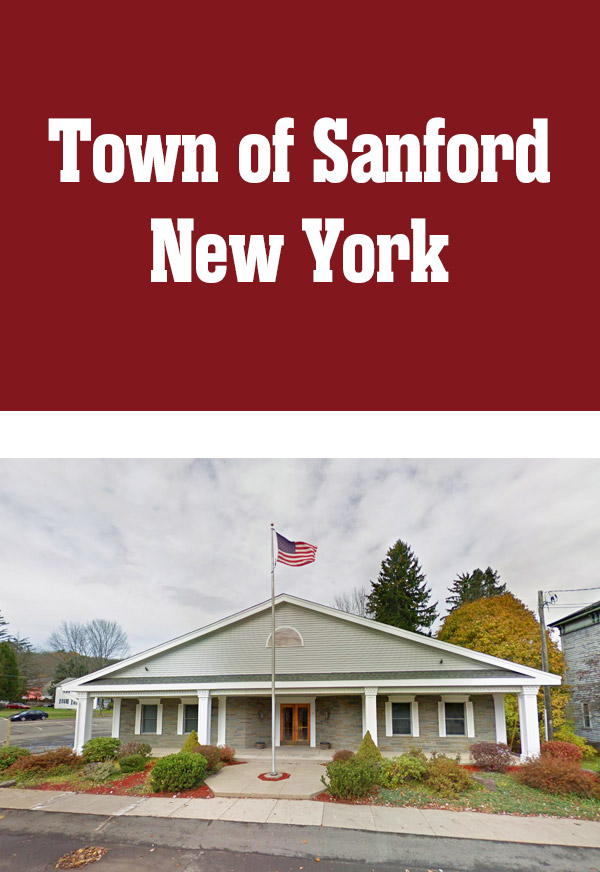 Town of Sanford
Town Clerk's Office Scheduled to Reopen for in person business
Monday June 22nd with limited hours of operation
Welcome to the Town of Sanford
Population: 2,477 – Census 2000  |  Area of Town: 55,337  |  Miles of Highway: 151.50
The Town of Sanford lies in the extreme eastern part of the County. It is bounded on the north by Chenango County, east by Delaware County, south by Pennsylvania State Line, and west by the Towns of Colesville and Windsor. The town was formed on April 2, 1812 from the Town of Windsor. Sanford is the largest town in area in the County. Deposit is the only incorporated village. North Sanford and McClure settlements are the largest among the unincorporated villages of the Town.
PLEASE TAKE NOTICE that on July 6, 2020, Governor Cuomo issued Executive Order 202.48, which extended the ability of local municipalities to continue to hold meetings via virtual meeting software....
read more
The planning Board Meeting that was scheduled for June 10, 2020 has been rescheduled for June 24, 2020.
read more
Sanford Town Clerk
Phone: 607-467-3214
Fax: 607-467-5414